A mentoring workshop designed for actors by the founder
and instructor of the Action/Cut Filmmaking Seminars
and "The Battlefied: Winning Auditions" classes
Welcome to Actor's Haven



"Actor's Haven" is an industry mentoring career workshop for actors which is launching in January 2013.

It is intended to provide a unique "safe haven" experience for actors to catch their breath at the end of a week,
get invaluable insight from an experienced industry pro, refresh their career focus passion, and prepare
with renewed confidence and purpose for the next work week as a professional actor in Los Angeles.

This weekend haven workshop was developed by industry Director/Producer/Writer Guy Magar.
Guy is also the founder and acting instructor of "The Battlefield: Winning Auditions"
"I remember starting out in this business and came to Los Angeles when I was accepted
at the American Film Institute. During my early years, I wished I had a "mentor" - one
who knew how this business worked, someone I could meet with weekly and get their input
and guidance to assist me on my journey. I always wished I had a "safe haven" in this town,
and I committed to provide one for actors. I believe actors will embrace this mentoring opportunity."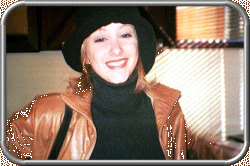 Actor's Haven will be limited to 10 actors per session,
and available twice on Saturdays at:
1st Haven: 12-2pm 2nd Haven: 3-5pm
Session Fee: First time $50 Next Sessions: $35
First session includes a free signed copy of Guy's
Hollywood career memoir: KISS ME QUICK BEFORE I SHOOT
A Filmmaker's Journey into the Lights of Hollywood and True Love


Location: Once you sign up, you will receive location instructions. Sessions will take
place in the mid-Wilshire area near The Grove shopping center by 3rd Street and Fairfax.
"Very inspirational...love Guy's no BS attitude...what he taught gave me permission to take control of the audition!"
Kate Peckham, Actress - The Battlefield
Session Program
Actor's Battlefield Mantra Meditation will begin and end each session.
Guy will speak about the industry and share invaluable tips about auditioning and the acting profession.
Actors will each have the opportunity to share their week's experience, their on-going career
journey, and discuss work challenges such as finding an agent and upcoming auditions.
There will be no scene work at these sessions...this is about career refocusing and guidance for actors.
However, if you wish for one-on-one training to prepare for an audition or seek advice with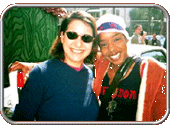 career decisions, you'll have an opportunity to set it up directly with Guy pending his work schedule.

If you could use a relaxed, nurturing, empowering, mentoring, weekend workshop, this is it!

To sign up, send an email with "Actor's Haven" in subject line and include
your resume and your headshot to: filmmaking@actioncut.com
You will receive an application link and will be notified when the first sessions can be scheduled.
"Got the real juice from a real experienced director...Guy's mentoring and expertise boosted my confidence!"
Jonathan Sayres, Actor - The Battlefield
Read Guy's fun and edgy Hollywood industry blog at The Wrap: click here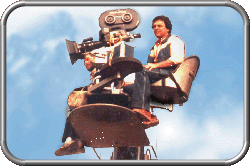 Bio: Guy Magar is a director/writer/producer in feature films and TV with over 100
production credits including: La Femme Nikita - Sliders - Hunter - Dark Avenger - Raven
The A-Team - Blue Thunder - Our Family Honor - Hardball - Lady Blue - Fortune Hunter
Welcome to Paradox - Retribution - Lookin' Italian - Children of the Corn: Revelation.
Guy was the founder and instructor of the popular series of
acting classes called "The Battlefield: Winning Auditions."

He has taught creative filmmaking to thousands of participants at his
Action/Cut Filmmaking Seminars during his seminar tours in major USA cities, and discovers
new young talent through his annual Action/Cut Short Film Competition at: www.actioncut.com

Guy is the author of the published Hollywood career memoir "Kiss Me Quick Before I Shoot: A Filmmaker's Journey
into the Lights of Hollywood and True Love" Visit: www.kissmequickbeforeishoot.com

Guy Magar's WEEKEND ACTOR'S HAVEN
- Industry Mentoring Workshops For Actors -
filmmaking@actioncut.com