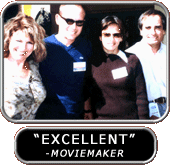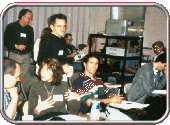 WELCOME TO ACTION/CUT FILMMAKING
CLICK TO ENTER YOUR CHOICE OF THREE SECTIONS ABOVE

FOR ACTOR'S HAVEN WORKSHOPS: Click here
*************
THE ACTION/CUT 2013
SHORT FILM COMPETITION
The most effective, career-launching, short films competition
in the industry for all filmmakers looking to build a movie career.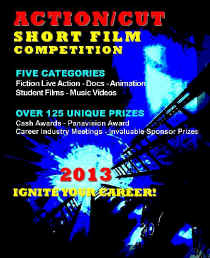 "Action/Cut: Top 10 Shorts
Festival in the World!" MovieMaker

10th INTERNATIONAL ACTION/CUT FILM
FESTIVAL COMPETITION WITH OVER 100 INDUSTRY PRIZES VALUED AT $25,000!

In Hollywood Career Access Meetings,
Cash, Sponsored Industry Prizes,
and Production Softwares

ANNUAL CALL FOR ENTRIES
January 15 to June 15, 2013
Winners Announced September 1st


**********
THE MOST RECOMMENDED
HOME FILM SCHOOL ON DVD

IGNITE YOUR CAREER WITH ACTION/CUT
CREATIVE FILMMAKING FROM PAGE TO SCREEN
The most acclaimed 12-hour complete home study filmmaking course
with scripted scene studies and film clip examples available on DVD.

Action/Cut enables participants to direct their films and write
their scripts with professional industry know-how and creative vision.

Includes pro career tips, how to raise financing to make your film,
how to find distribution, how to make a reel & break into the industry.

*************


"The most difficult part of filmmaking is when I'm going for something that I
haven't done before. I'm trying to give the audience a new feeling...I'm looking for
something that is cinematically vague and stylized, and I don't know what it is...
until I discover it." James Cameron - Director/Writer

"Some days I am Orson Welles. Other days I am the worst loser, impostor,
know-nothing wannabe filmmaker in the world. I believe both with equal
conviction. And I've become friends with that rudderless feeling."
Alexander Payne - Director/Writer
*************
FILMMAKERS & SCREENWRITERS: DO NOT MISS THIS!
Professional industry 2-day live seminars on the filmmaking process.
ACTION/CUT FILMMAKING LIVE TOUR
As soon as we can coordinate the next Action/Cut Seminar Tour with
Guy Magar's production work schedule, we will announce it here.
*************
"No one has ever tapped me on the shoulder and said "Go be a director, here's
a lot of money!" But with a lot of creative energy and a lot of labor, you can
find a way to make the films you want." John Sayles - Director/Writer

"Every time you call "ACTION" and then "CUT" - you create your own film magic
in between those two words, and when you're finally all done, you get your name
written with the credit "Directed by" - it doesn't get much better than that!"
Guy Magar - Director/Writer & Action/Cut Founder

Welcome to Action/Cut
Click to enter section of 3 silver buttons at top